Genii (pronounced jee-nee-ahy) is an independent company piloted by experienced and celebrated pioneers of the industry that are focused on keeping at the forefront of innovation at all times. Offering revolutionary software solutions, our vision is to remain ahead of the pack as one of the most successful and acknowledged online casino software brands in the iGaming industry.
Our team of dedicated, passionate and highly qualified professionals have a broad set of skills to bring value added solutions and deliver expert Game Development, Operational and Customer Relationship Management Systems. These capabilities contribute to establish a solid foundation for any gaming operator, and therefore we are geared towards a seamless integration to assist in establishing a truly successful operation for our Client. With developers all over the globe, Genii effectively deliver, support & successfully create exciting, rewarding and unique gaming products and solutions to any device or operating system around the globe.
Genii combines more than 15 years experience in the iGaming industry with award winning originality, firmly anchored by ingenious creative inspiration to deliver the most engaging, interactive casino content that the market has seen for many years.
At the helm is the perfect team of entrepreneurs that have led the field, both in the business of gaming and technological innovation, since the 1990s.
Genii was founded on the recognition that the online gaming industry is fast maturing and that the space it occupies today is vastly different from the early days. Through critical thinking & looking at the industry from a fresh perspective, and exploring (what at times might suggest) unorthodox solutions, we have created trailblazing solutions.
An "opportunity mindset" may be one way of describing the lateral thinking process at Genii, and it's because our arsenal of powerful creative thinkers are used to tackle any type of technical problem as well as initiate new ideas, approach problems with original vision, and discover a world of innovative solutions to everyday, and some not-so-everyday, challenges.
We're focused on advancement and originality that work, enhances and improves.
The Games
Genii has developed, licensed and integrated a suite of individually-available products, which together forms a package that is richly entertaining and offers a comprehensive and across-the-board solution for any online gaming operation.
Genii offers a very solid and reputable portfolio of more than 130 online casino games, which are either available individually (games only) or as part of a full solution offering.
Platforms
As a gaming technology provider, our development is firmly focused on the next generation online gaming platform. Genii is one of the world's largest providers of mobile games for iOS, Android and Windows Phone.
At its core, the Genii platform runs on a real-time engine co-developed with Microsoft, storage innovators Fusion-io and infrastructure giant Dell. The hybrid architecture embraces the best on-premise and cloud technologies to achieve a highly scalable and fault tolerant distributed platform capable of rapid evolution.
Follow the Sun
Another unique feature of Genii's offering, is our Follow The Sun approach.
We have developers all over the globe. As one team ends a day in the UK, another starts up seamlessly in the Far East, meaning there is effectively no disruption or downtime.
This ensures that integrations can be done faster, more effectively & ultimately more efficiently than any of our rivals.
In Short
 We bring a new dimension to online gaming.
 We do our homework and you get the benefit of that.
 We don't do half measures.
 We ONLY go for cutting edge technology.
 Genii has what you have been looking for.
Available products at
Genii
Games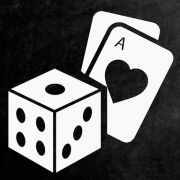 Genii's suite of over 130 casino games has been developed specifically for players, focusing on interaction and engagement has been at the forefront for each games creation. Through thinking out of the box Genii have created a myriad of exclusive and patented content including our flagship games, Spin16, which allows players to interact directly with the reels. Games have been developed through exhaustive research taking in to account market trends, demographics, mathematics personality, operator's analysis and much more.
Mobile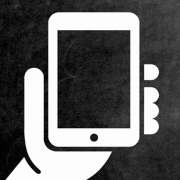 Genii is one of the world's largest providers of mobile games for iOS, Android and Windows Phone. The leading mobile platform shows a proven player value exceeding 90% of that on desktop and player retention exceeding that of major competitors.
Languages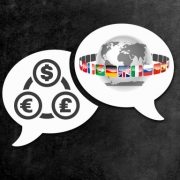 Genii is suitably prepared to deliver its unique products to any online casino internationally. We're proudly global!
SoftGamings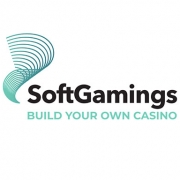 The integration of Genii's games into our catalogue has brought additional freshness and excitement to our already quite diverse catalogue. Genii's game library features over 130 casino games, led by the unique Spin16 video slots, which helped us solidify our position as the leading aggregator in the online gaming world that always has something new to offer to operators. We couldn't be more pleased to be partnered with such a renowned software provider.
Video Slots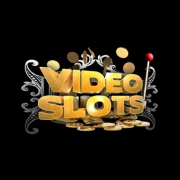 With such an attractive portfolio of games, It's great to get a supplier like Genii on board. The Spin16 games should be a particular highlight for our players. Making sure that we've got an exciting set of titles that also taps into the smart phone and tablet generation is very important to us, and Genii provide just that.
EveryMatrix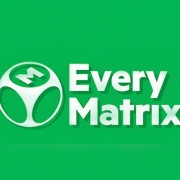 EveryMatrix only offers the best available products across sportsbook, casino and payments platforms, and Genii's portfolio certainly fits that description. With their Spin16 slots, we're able to offer our clients something unique alongside their strong suite of games. We couldn't be more pleased to put pen to paper.
BetConstruct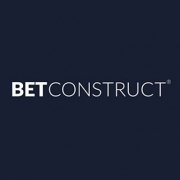 BetConstruct provides its partners with the best and most innovative gaming content and Genii has just that. Introducing Genii's interactive and engaging portfolio of games to our Spring platform further strengthens our position as a top provider in the online gaming space.
Iforium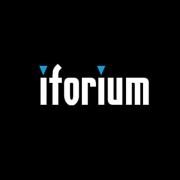 I am pleased to confirm Genii as the latest partner to Iforium's Gameflex multi-vendor casino platform. We have been very impressed by the quality of the Genii content and particularly their innovative Spin16 video slot offering.
Address
Genii has global offices located in UK, Malta and Vietnam holding UKGC.
Sales
For more information on what Genii can offer complete the contact form or email: bizdev@genii.com